W Collection received two prestigious prizes for its outstanding design:
Choose any recipe,
and 6TH SENSE technology makes it great in half the time1!
The new Whirlpool built-in microwave ovens with the power and performance of 6TH SENSE technology together with innovative functions provide the ultimate cooking experience, reducing preparation time for a vast variety of healthy, tasty meals.
1Cooking times compared to those of a Whirlpool traditional oven with static functionality.
MySmartDisplay
MySmartDisplay is an intuitive, uncluttered, and easy-to-read interface that simply connects consumers to their W11 microwave oven.
Crisp
Enjoy very quick and extra-crunchy results with Crisp Technology. Food is gorgeously golden brown and unbeatably crisp from top to bottom with much less time and effort than a conventional oven. Crisp Technology is the ideal way to perfect everything from cakes, quiches and bread to omelettes, fish, and roasts.
CrispFry
The CrispFry function is the exclusive way to enjoy a crunchy fried finish and flavour with little or no oil.
Effortlessly achieve the same crispy, quick results as a conventional oven or frying pan. Thanks to 6TH SENSE Crisp food can be quickly reheated from frozen to serving temperature. Auto crisp is used only for frozen ready-made food.
Steam&Boil
Steam&Boil is an easy-to-use function that saves time and effort with a healthier way to cook. Harnessing the natural power of steam, this convenient programme keeps flavours and nutrients sealed in, and steams or boils food in a set of special accessories for easier preparation and faster, tastier results.
ForcedAir
Thanks to the ForcedAir technology, preheated air is evenly circulated inside the microwave oven by a high- speed fan, creating the perfect conditions to bake cakes, meringues, and pastries with oven-like results and a convection-cooking experience.
TECHNOLOGY
Reheat & Defrost
With the Reheat&Defrost function, evenly distributed microwaves preserve the original flavour, texture, colour, and nutrients, and enable consumers to manage their time more efficiently.
Soft Closing
Feel the quality. The new generation of hinges prevents any noisy slamming, so with just one gentle touch the doors effortlessly close smoothly and silently. The hinges are designed to match the ones featured on the ovens.
40 cm turntable
The 40 cm turntable provides plenty of room for different sized containers or even several glasses, cups, or plates at the same time, while the continuous rotary movement ensures the food is cooked evenly all the way through.
Steam Clean
SteamClean, the power of the steam to keep the microwave spotlessly clean. Just pour a glass of water in the microwave steamer and select the cleaning cycle.
DISCOVER THE PRODUCT RANGE
| FEATURES | W11 | | W9 | | W7 |
| --- | --- | --- | --- | --- | --- |
| 6TH SENSE | | | | | |
| CONNECTIVITY | | | | | |
| USER INTERFACE | My Smart Display 4.5" | | My Smart Display 4.5" | | My Smart Display 4.5" |
| IXELIUM TREATMENT | | | | | |
| COOKING COMBINATIONS | Up to 140 Cooking Combinations | | Up to 120 Cooking Combinations | | Up to 120 Cooking Combinations |
| CRISP FRY | | | | | |
| CRISP | | | | | |
| STEAM & BOIL | | | | | |
| FORCED AIR | | | | | |
| REHEAT & DEFROST | | | | | |
6TH SENSE LIVE
Stay smart.
Keep connected.
Feel free.
Whirpool's 6thSenseLive App offers an intuitive and simple way to control every appliance anywhere and anytime.
Discover all products
Whirlpool built in microwave oven - W11I MW161 UK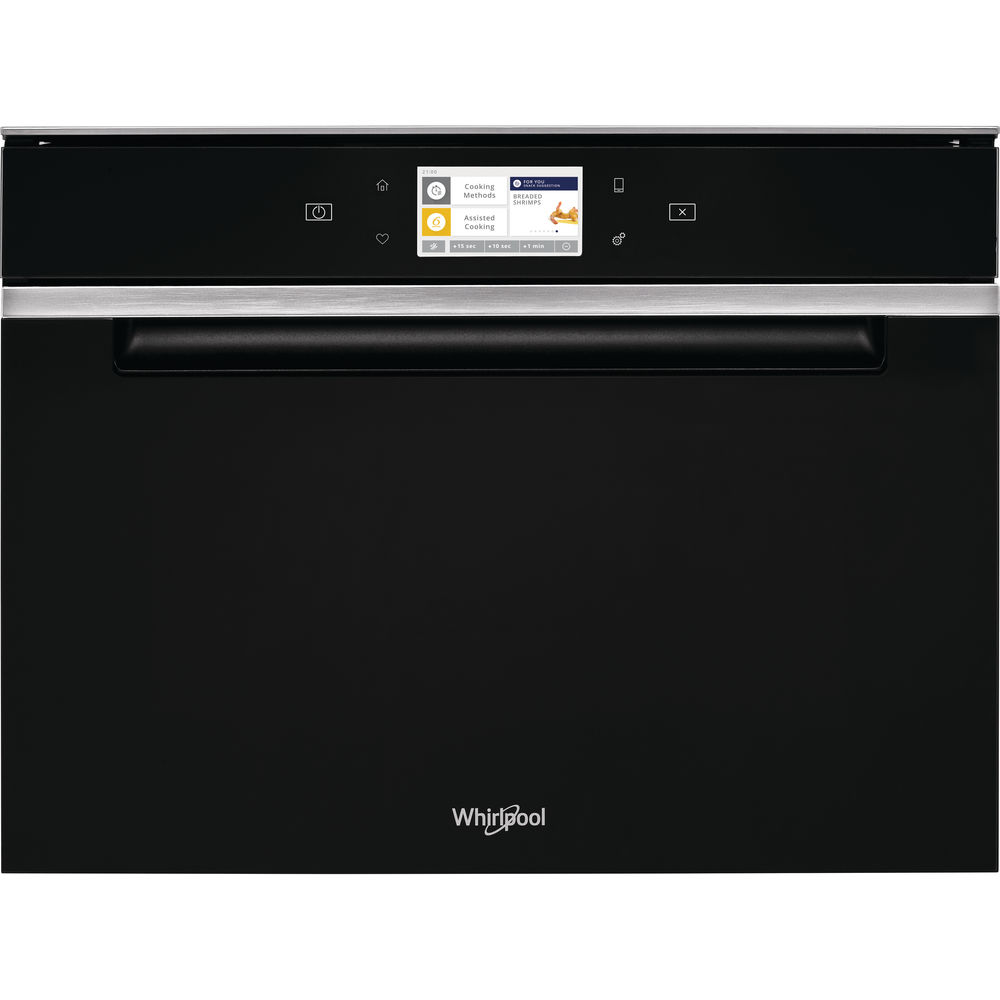 VIEW PRODUCT
Whirlpool built in microwave oven - W11I MW161 UK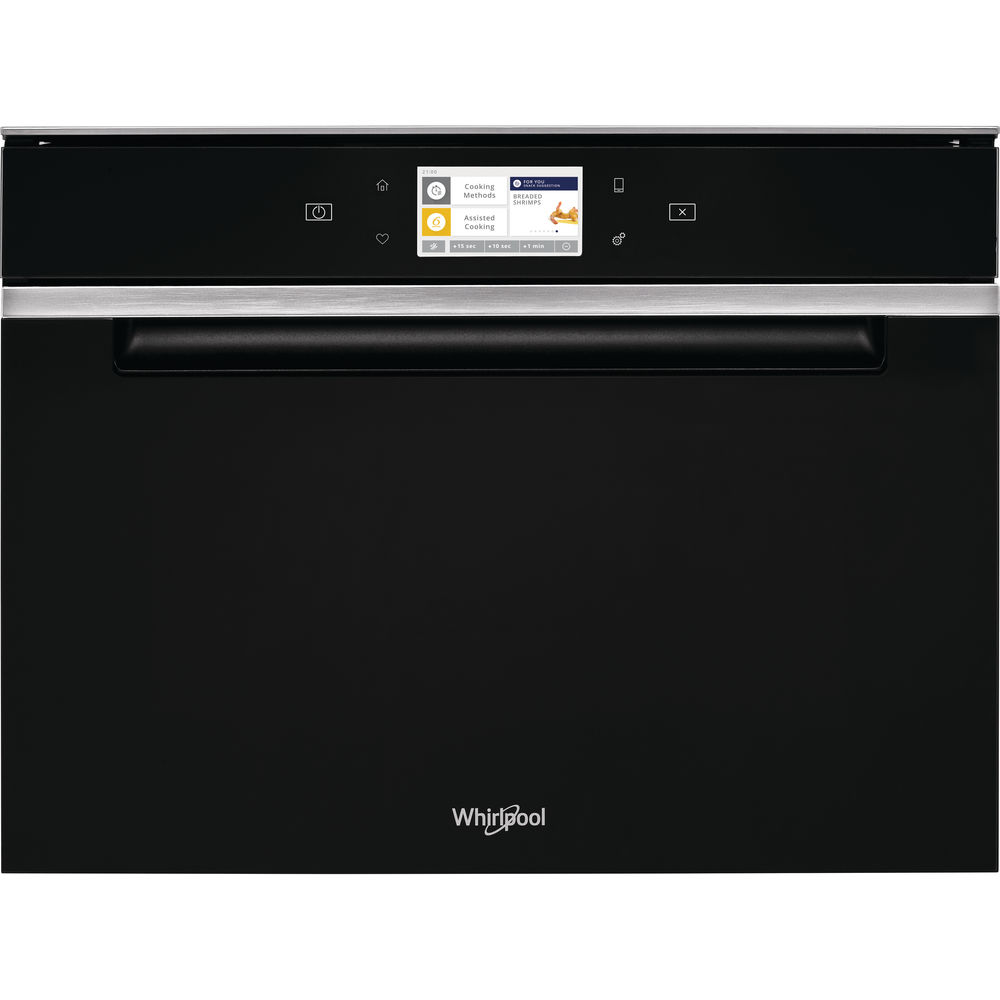 VIEW PRODUCT